Managed Exclusion for Older Android Devices
GamBlock® Managed Exclusion for Android
These instructions must be completed by someone other than the person being protected.
Uninstall all gambling apps.
Apart from the GamBlock® Browser, make sure all browsers, Google Play and Settings apps are locked off.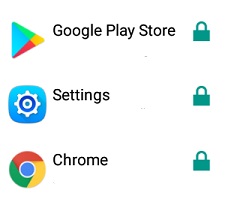 You must register GamBlock® to keep using it.
Make sure you enter the exact Transaction ID and email address entered at purchase. Otherwise the device may be seen as unauthorised.
Android Managed Exclusion - Older Devices