GamBlock® Features
Unblock Administrators
GamBlock® Titanium
Administrators can be unblocked while being assured that other users are protected.
On a shared computer, new Standard User Accounts are blocked as soon as they are created for temporary staff or visitors while all administrators that are not people harmed by gambling can be unblocked. This is ideal for organisations with changing staff or households that have different people staying.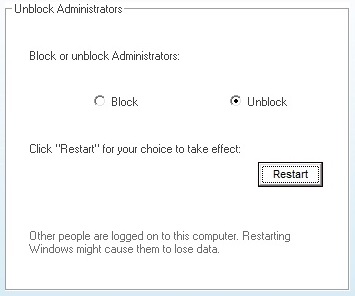 In the example below, Child, Staff and Visitor are unblocked, and CEO, House Manager and Parent are unblocked.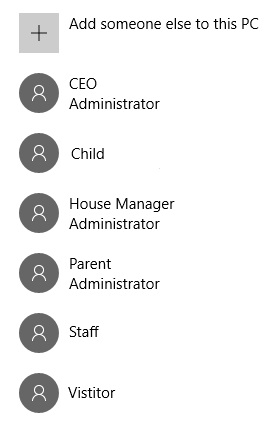 Any user can easily be blocked or unblocked by changing their account type.