Questions
Question
How do I use Send Report?
Answer
GamBlock® blocks new gambling sites as they appear, so you don't lose money. GamBlock® does this by using sophisticated heuristics, rather than requiring constant updating of website lists, therefore eliminating a potentially vulnerable time for users.
Our heuristics have been improving since 2000 and this is an ongoing process. Some customers ask us to block anything that puts them at risk, while others request the exclusive blocking of only gambling sites.
If you believe a site should not have been blocked, Send Report lets us analyse the content of a blocked site.
Gamblock® Invisible users need to unhide the GamBlock® menu first. For GamBlock Visible customers, the "Settings > Extras" sub-menu will appear as "GamBlock®".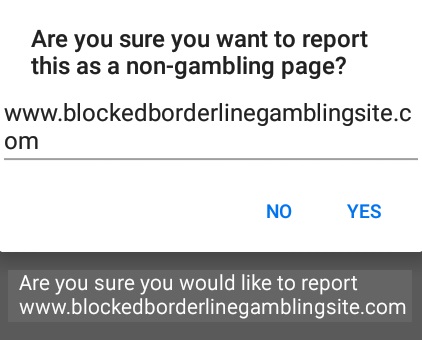 Your submission is sent to us.